We're a small video game development crew based in Cologne, Germany. The studio was founded in 2013 after Guido, Volker and Pablo developed some games at
Köln International School of Design
.
The Team
Guido
Guido Göbbels, worked as a Media Designer since 2005 with a B.A. degree in 2013. He studied at KISD (Germany) and UFPR (Brazil). He is on board for Illustration, 3D Modelling and Unity implementation.
View Guido's Portfolio
Pablo
Pablo is a Free Culture enthusiast and activist, sience lover and space nerd. He is striving to create inspiring games that may change the world one mind at a time. Meanwhile, he animates vertices and pixels, powered by beer and heavy metal.
View Pablo's Portfolio
Volker
After selling his soul to the evil advertising industry, Volker started his BA Design studies at Köln International School of Design, focusing on creating even more evil games. He works as a freelance designer and contributes Art and Game Design Concepts to our projects.
View Volker's Portfolio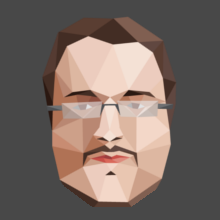 Jan
Jan finished his BSc in Video Game Development at SSU (UK) in the Summer of 2013 and joined us as programmer in 2014. Fascinated by Videogames, 1.FC Köln, loud music and Kölsch.
Follow Jan in Twitter
Jahângir
Partly to fulfill an old dream, partly to hone his abilities, Jahângir joined the team of Room247 to create a full-fledged 3D game!
Jahângir has studied pure mathematics and has learned programming on the sideline.
He takes pride in his profession and his outstanding abilities to get the job done, no excuses.
More Information
If you want to see us in action have a look at the development blog. For more information feel free to contact us via our contact form or at info@room247studio.com.
You may also want to check our presskit.